text.skipToContent
text.skipToNavigation
Data Privacy Statement
The European Data Protection Regulation (GDPR) came into force on May 25th, 2018 in all member states to harmonize data privacy laws across Europe. This Regulation applies to the processing of personal data. Personal data means any information relating to a natural person; these include name, address, telephone number, date of birth and bank details. Companies which process personal data are responsible for complying with the requirements of GDPR. They are the «controllers» within the meaning of article 4 (7) of GDPR. Processing means any operation which is performed on personal data such as collection, recording, organisation, storage, adaptation, use, disclosure by transmission, dissemination or
otherwise making available, alignment or combination, restriction, erasure or destruction.

Controller of the following data processing (and contact possibility):

HUBERLAB. AG
Industriestrasse 123
CH-4147 Aesch BL
Schweiz
T: +41 61 717 99 77
Email: info@huberlab.ch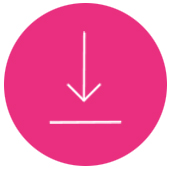 Download PDF

I. Storage of personal data of customers and suppliers (or their internal contacts)
The protection of personal data is a special concern of HUBERLAB. AG. According to Art 13 and 14 GDPR (General Data Protection Regulation) we are obliged to inform you about the processing of your personal data: We process for the purpose of performance of a contract and our legitimate interest of customer retention the following personal data: Name, address, telephone number, e-mail address, (additional if necessary:) department and function. We have received these data either from you, your company or from public sources such as company register, your website, telephone book, etc. All employees of our company who take care of our customers and/or suppliers have access to these data; in addition, these data can be viewed by the IT departments of HUBERLAB. AG. Our IT systems and our electronic communication systems are supported by our external support- and maintenance partners. Furthermore, your name, address, and telephone number will be provided if necessary to the transport company commissioned by HUBERLAB. AG for delivery of the ordered goods. We store the personal data necessary for the fulfilment of the contract for the duration of the entire business relationship as well as in accordance with the legal obligations for storage, documentation and reportin.

II. Contacting HUBERLAB. AG
If you contact us by form on the website or by e-mail, the data you provide (and, in the context of cookies, the IP data) will be stored for up to six months for processing your enquiry and in the event of follow-up questions. Your data will be forwarded only within HUBERLAB. AG if this is necessary to process your request. We will not pass on your data to companies outside HUBERLAB. AG without your express consent. The lawfulness of this processing of your data is based on the need to respond to your request and on our legitimate interests.

III. Webshop
We would like to point out that for the purpose of fulfilment of our contractual obligations, HUBERLAB. AG and the web shop operator (Imos GmbH, Germany) will use the IP data based on the use of cookies as well as the following user data (name and (company) address, telephone number and email address). These data provided by you are necessary for the performance of the contract. You have the right to revoke your consent at any time. Until such a revocation, your user data will remain stored with us and is processed in compliance with GDPR principles. Furthermore, your name, address, and in exceptional cases your telephone number (if required) are transmitted to a possible transport company commissioned by HUBERLAB. AG for the delivery of the ordered goods. We store the personal data necessary for the fulfilment of the contract for the duration of the entire business relationship as well as in accordance with the legal obligations for storage and documentation, report.

IV. Newsletter
You have the possibility to subscribe to a newsletter via our website. In this case, we need your e-mail address and your confirmation that you agree to receive the newsletter via Email. In order to provide you with targeted information, we also collect and process the information you provide on your preferred product groups as well as your field of interests. As soon as you have registered for the newsletter, you will receive an e-mail to confirm your registration. You can cancel your subscription to the newsletter at any time. Please send the revocation to the following e-mail address: info@huberlab.ch. We will immediately delete your respective data.

V. Live-Chat
You have the option of using our website for live chat advice. For this nee your name and email address is needed in order to provide you with targeted advice. Once you have signed up for the chat, you will receive an email confirming your registration. You can revoke the chat registration at any time. Please send the revocation of your consent to the following email address: info@huberlab.ch. We will then immediately delete your data in connection with the HUBERLAB. live chat.

VI. Cookies
Our website is using «cookies». These are small text files that are stored on your device using the browser. They're not doing any damage. We use cookies to make our website user-friendly. Some cookies remain stored on your device until you delete them. They enable us to recognize your browser the next time you visit us. If you do not want that we use these cookies, you can set your browser so that it informs you about the use of cookies and you can confirm on a case-by-case basis. When cookies are deactivated, the functionality of our website may be limited.

VII. Facebook and other social media channels
Our website uses, among other things, the «pixel» of Facebook Inc, USA («facebook») for remarketing. This function is used to present interestbased advertisements («Ads») to our website visitors. This pixel establishes a direct connection to the Facebook servers when you visit our website. Facebook assigns your visit to our site to your personal facebook account. You can find more information on the collection and use of data by the individual channels as well as your rights and options to protect your privacy in the data protection notices of the social media platforms.

VIII. Customer Relationship Management System (CRM)
We use your personal data for our Customer Relationship Management System in order to store business contacts and to be able to offer support tailored to the needs of the customer. We process your personal data on the base of our legitimate interest in informing our customers and interested parties about our products and services as well as on the base of the performance of a contract. The following personal data are processed: First- and surname, titel, function; (company-) Email address, (company-) telephone number, (company-) address, what HUBERLAB. AG products and fields of application you are interested in. Basically your personal data will only be processed by employees of the sales-, marketing-, product management- and quality department of HUBERLAB. AG. Your personal data will be stored for as long as there is an active customer relationship with you or the company you work for. In the event that contracts have been concluded between you or the company you work for, your personal data will be stored for as long as required by legal obligations for storage, documentation and reporting. We have received your personal data from you or your employer.

IX. Rights of the data subject
We would like to inform you that you have the right to:
request information about which of your personal data we process (Art 15 GDPR);
correct your personal data (Art 16 GDPR);
delete your personal data, as long as our legitimate interests do not outweigh (Art 17 GDPR);
restrict the processing of your personal data (Art 18 GDPR);
object to the data processing (Art 21 GDPR);
receive your personal data in a structured, commonly used and machine-readable format (Art 20 GDPR). DATA
If you believe that the processing of your data violates data protection law or your data protection rights have otherwise been violated in any way, you can complain to the supervisory authority (right of appeal to a supervisory authority - Art 77 GDPR.
Eidgenössischer Datenschutz- und Öffentlichkeitsbeauftragter
Feldeggweg 1
CH - 3003 Bern
www.edoeb.admin.ch
All other data protection authorities of the EU member states are listed under the following link:
http://ec.europa.eu/justice/article-29/structure/data-protection-authorities/index_en.htm
We would like to point out that in the event that personal data is not provided or in the event of your revocation, the fulfilment of (contractual) obligations by HUBERLAB. will be made more difficult or even impossible.
HUBERLAB. AG
Industriestrasse 123
CH-4147 Aesch BL
Schweiz
T: +41 61 717 99 77
Email: info@huberlab.ch
(Stand February 2020)