text.skipToContent
text.skipToNavigation
Our solutions - as individual as you
Benefit from individualised supply chain solutions, e-procurement tools and optimised logistics
Global sourcing, batch reservations, or scheduled and call-off orders offer you the greatest possible flexibility and security in procurement
Deliveries are made from the largest warehouse for laboratory consumables in Switzerland, individually according to your needs and to the defined point of use
Your individual deals guarantee you products within a defined delivery time at the best price even beyond annual price adjustments

HUBERLAB. Services: There is more in it for you
Global sourcing including procurement of difficult to obtain products certificates, technical data sheets, safety data sheets, operating instructions, drawings and sketches
Certificates, technical data sheets, safety data sheets, operating instructions, drawings and sketches
Coordination including documents for import and export of goods
Individual eCommerce solutions - our eShop becomes yours
«Take-Back» system for HUBERLAB. Product packaging, chemical «Take-Back» system, laboratory equipment take-back and associated environmentally sound disposal
Sample and trial order service for consumables, chemicals & laboratory equipment
Validations and calibrations
After-Sales service from repair to replacement
«Customized Products» - products according to your ideas, specially adapted, packed or developed for you
HUBERLAB. «OnSite Services» – outsource work to our employees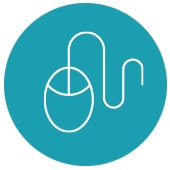 ►
Individual eShop
The new eShop is completely customizable to your wishes and needs.
► Please find more informationen about our
new eShop
and the
eCommerce solutions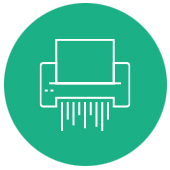 ►
Labelling Service
You provide us with the specification and we supply you with the labelled laboratory products of all kinds, taking into account the specific requirements.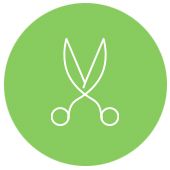 ►
Kitting Service
We assemble desired products, propose products according to your specifications and deliver the highest quality, ready-to-use and optimally packed kits.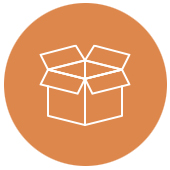 ►
Individual packaging
We realise individualised packaging and packaging requests for all types of laboratory products at extremely attractive conditions.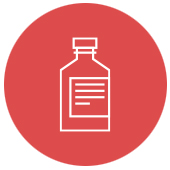 ►
Customer-specific chemicals
Apart from an extensive standard range of laboratory chemicals, biochemicals and cleaning chemicals, we also offers customer-specific chemicals.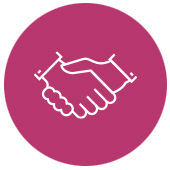 ►
Custom-made products
Your requirements are implemented from any materials such as glass or metal and in accordance with your drawings. Laboratory devices are coordinated to your applications and requirements in close cooperation between manufacturers and our own workshop in order to comply with these highest requirements and certifications. And of course, we can also take over the production management for individualised products. 

HUBERLAB. Onsite & After-Sales Services
Outsource work to HUBERLAB. employees.
 
Services at a glance
    ► Installation and commissioning on site
The HUBERLAB. Delivery Service will delivery your equipment to the venue of its use. Upon request, expert installation and commissioning will be conducted on site.
    ► Qualifications and validations
Together with their partners, we offer a comprehensive SCS-accredited service qualification (IQ, OQ, PQ) and validation programme on site.
    ► Calibrations
Pipettes and all brands of laboratory equipment are calibrated and returned to you in fast and cost-effective manner.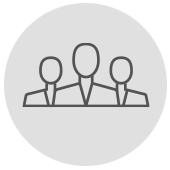 ► User training
We conduct training sessions upon request for equipment users within the scope of trial use before purchase or after commissioning of a laboratory device. Depending on the application's complexity, training sessions are conducted in cooperation with the manufacturers.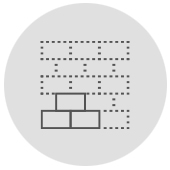 ►
Stock management
The HUBERLAB. Team supplies your warehouse with supplies on site and serves end users up to the point of use. We manage your warehouse with system on site and offer you an unbeatable additional benefit.
    ► Help
In the event of failures, you will be provided with the greatest flexible support possible. You will be supported immediately or receive a return call as soon as possible. If your equipment should fail, you will be provided with a replacement device upon request for the repair period of your own device.
    ► Repair and regeneration serviceLaboratory equipment
HUBERLAB. quickly and cost-effectively repairs all brands of laboratory equipment with original spare parts. Warranty repairs are conducted by the manufacturer. Let HUBERLAB. know if your equipment fails or if it needs a service. Complete the
document of compliance
. The Logistics Team will promptly collect the repairable equipment after receipt of the clearance certificate. HUBERLAB. will create a well-founded cost estimate.
Glass
Send or hand over your glass repairs to our Logistics Team and you will be returned your laboratory glass ware in repaired condition. Inform us of your requirements or request a non-binding cost estimate
Regenerate cartridges
We regenerate ion exchanger cartridges in-house and at low cost. Our own delivery service guarantees prompt collection and delivery of the cartridges.