text.skipToContent
text.skipToNavigation
Brand
ALL PRODUCTS
---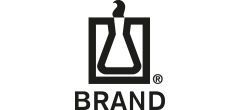 You can find all the products of our partner here.
BRAND. For Lab. For Life.
BRAND products have been tried and tested all over the world and have come to be widely trusted. The declared aim of BRAND is to offer first-class products: Liquid handling and life science products, volume measuring devices made of glass, and laboratory equipment made of plastic. In addition: guaranteed quality, the best service, and all this at a fair price.
Perfection down to the last detail
---
Pipetting Robot - Automatic pipetting with the Liquid Handling Station
---
Pipetting robot
Liquid Handling Station
Test the Liquid Handling Station now for free
BRAND liquid handling devices – defining accuracy, ergonomic design and reliability
---