text.skipToContent
text.skipToNavigation
UVEX
ALL PRODUCTS
---

You can find all the products of our partner here.
For the protection of the environment, for a functioning society and for your health
Benefit from sustainable and uncompromising quality for the highest demands in the workplace.
The innovative UVEX range offers you an extensive selection of first-class, innovative occupational safety products adapted to the highest demands.
Lead. Quality. Enthusiasm.
uvex Safety Eyewear
Whether you need safety glasses, goggles, prescription spectacles or laser protection eyewear: In Fürth, Bavaria,uvex develops and produces innovative safety eyewear that meets the highest quality standards.
Innovative coating technologies are one of uvex's core competencies, resulting in first-class, highly practical industrial safety eyewear that are perfectly equipped for their intended area of use.
uvex Hearing protection
There are many types of uvex hearing protection which are suitable for different situations.
The range includes disposable and reusable ear plugs as well as various models of earmuffs.
uvex Safety Helmets
uvex offers unique head protection solutions ranging from industrial safety helmets with various accessory slots to sporty bump caps - inspired by nature and perfected to protect people.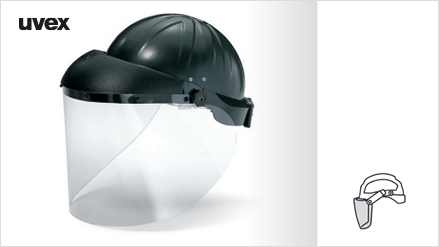 Visors and face protection
The innovative product system boasts an ergonomic fit, lightweight design and ideal climate characteristics. This makes our face protection more comfortable to wear and gives it optimal flexibility — so maximum performance can be achieved at all times, even under extreme conditions.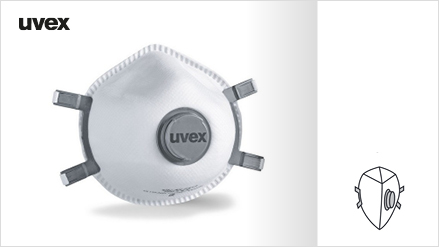 Breathing Protection
All uvex respirators are tested and approved in accordance with the European standard 149. This standard sets out a wide range of requirements for respirators, with the aim of providing the user with the highest level of protection and comfort.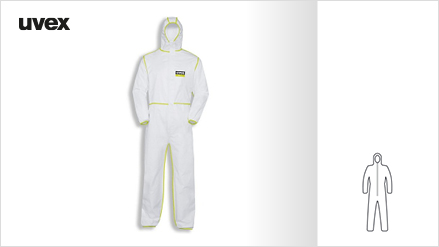 uvex Protective Clothing
Disposable protection clothing from uvex offers protection against chemicals, pesticides and infective agents. Certified quality for your safety.
uvex Safety Gloves
Innovative protective gloves "Made in Germany" offer optimum protection against mechanical and chemical risks.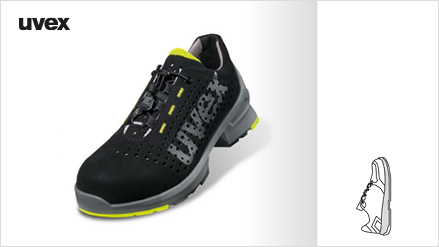 uvex Safety Footwear
The uvex safety footwear portfolio includes variants for light, medium and heavy duty applications. The uvex xenove® hygiene line offers safety footwear specifically for use in laboratories and medical areas.